Novator
Armored personnel carrier
PDF CATALOG
Armored personnel carrier
The NOVATOR light armored vehicle is created for patrolling in mountainous terrain and during the termination of group violations of public order, conducting special operations for the elimination of massive disturbances, the search, and detention of criminals who constitute an increased public danger, transportation of wounded and persons taken into custody.

The car develops a maximum speed of 140 km/h, protects the crew, landing gear, main units, and aggregates and has high dynamic qualities, increased possibility and smoothness of the run, capable of overcoming high distances with high and average speed, protects when shot from the rifle SVD, even with 10 meters. The car performs fast maneuvers under difficult conditions due to the ideal distribution of the load on the axle.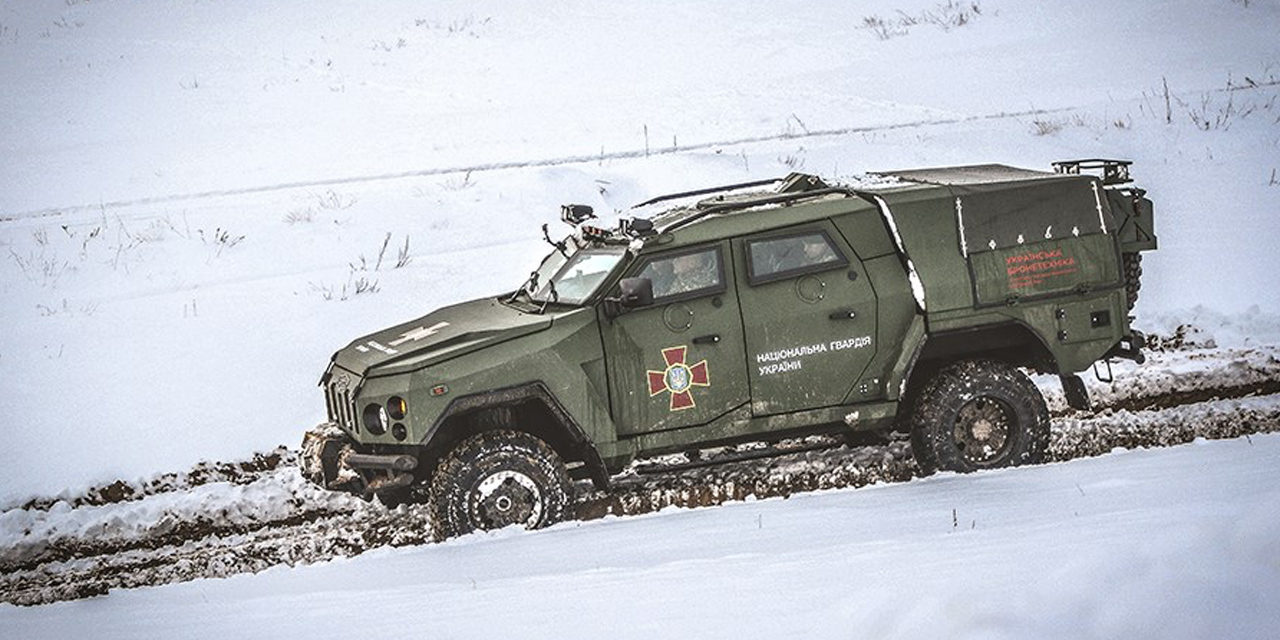 It is based on a redesigned and ruggedized Ford F550 chassis. It accommodates 5 soldiers within a cabin and has enough open-topped beds that can be configured for customer needs.

APPLICATION
---
Transportation of soldiers
Command vehicle
Evacuation of troops

TORQUE
---
895 N*m
BALLISTIC PROTECTION
STANAG 4569 Level 1

TRANSMISSION
---
6 TorgShift automatic
MINE PROTECTION
STANAG 4569 Level 1ab